I'm pleased to say that the case is done!
Really happy with how it turned out.  The boards stay nice and cool, and the button extensions through the lid work nice.  I kept the buttons virtually flush with the lid.  They rise above the surface of the lid about a mm.  I find they're a really nice convenient height.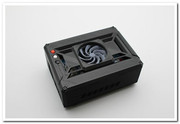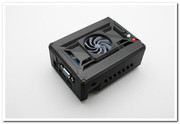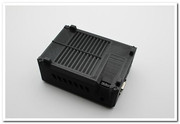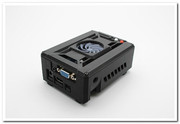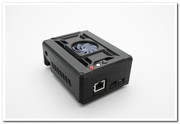 I've posted the following link to my shop where you can choose one in your desired color, with whatever options you'd like.
https://corei64.com/shop/index.php?route...uct_id=228
One thing that I've done with this case is added the ability for those with 3D printers to tinker a bit with this case in that the fan shaped vent in the center could be replaced with anything.  Beneath the lid, you'll notice that the fan shaped vent is held in place with two screws.  If you happen to have your own 3D printer, you could design your own center vent for this case and install it using the provided screws.  So, there is that flexibility if you wanted to dream up some other style of center vent in the lid to personalize your case.  Obviously, it works just fine as is... but those who want to tinker certainly can.
If you have any questions about it, please do let me know.
Thomas